Shawn Fain on Saturday won the race for United Auto Workers president, narrowly defeating incumbent head Ray Curry in a shakeup for the Detroit-based labor union.
Curry and a court-appointed monitor said Fain will be sworn in Sunday, a day ahead of the start of the union's bargaining convention.
Fain's election comes at a critical time for the union. Labor contracts with Detroit's Big Three automakers expire in September and Fain has vowed to take a tough line with them.
Fain said in a statement Saturday the "election was not just a race between two candidates, it was a referendum on the direction of the UAW. For too long, the UAW has been controlled by leadership with a top-down, company union philosophy who have been unwilling to confront management, and as a result we've seen nothing but concessions, corruption, and plant closures."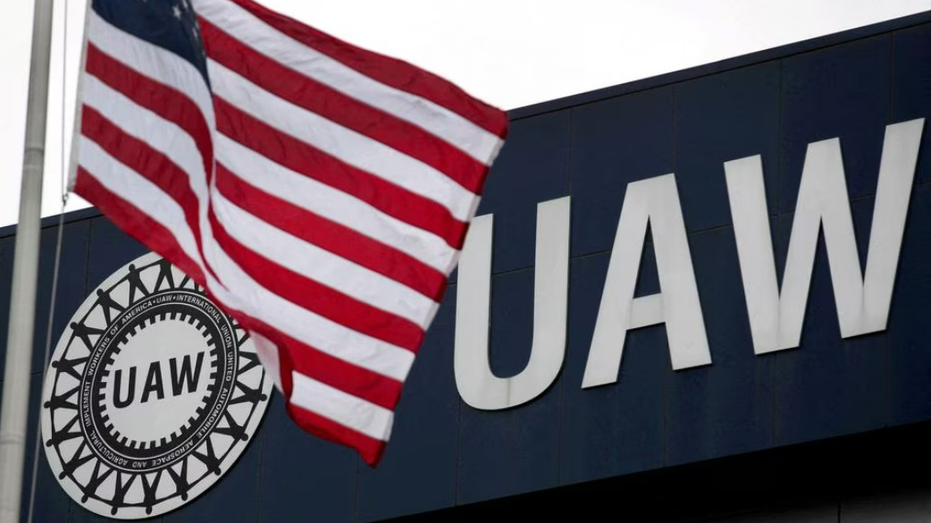 An American flag flies in front of the United Auto Workers union logo on the front of the UAW Solidarity House in Detroit, Michigan, September 8, 2011. Photo by Rebecca Cook (Reuters Photo / Fox News)
Fain has been a UAW member for more than two decades, serving as an officer at a local in Indiana representing workers at a Stellantis NV (STLAM.MI) casting plant.
Stellantis congratulated Fain on his win "in a historic election" and said it looked forward to working "on issues that will further contribute to our mutual success while securing Stellantis' position in this highly competitive market."
General Motors (GM.N) congratulated Fain and said it is "committed to building a working relationship based on trust and mutual respect, operating in the best interest of our employees and stakeholders."
The UAW is working to organize new battery plants and members worry that shifting to electric vehicles will cost jobs.
Dean Kennedy, a 66-year-old Corunna resident who has worked more than 46 years for General Motors as a repair technician at Flint Metal Fabrication, blocks an entrance to the Flint Metal Center, Oct. 17, 2019 in Flint, Mich. (Jake May The Flint Journal via AP, file / AP Newsroom)
The UAW won a key victory in December, when workers at an Ohio General Motors-LG Energy (373220.KS) battery cell factory voted to join the union.
Fain added Saturday "while the election was close, it is clear that our membership has long wanted to see a more aggressive approach with our employers. We now have a historic opportunity to get back to setting the standard across all sectors."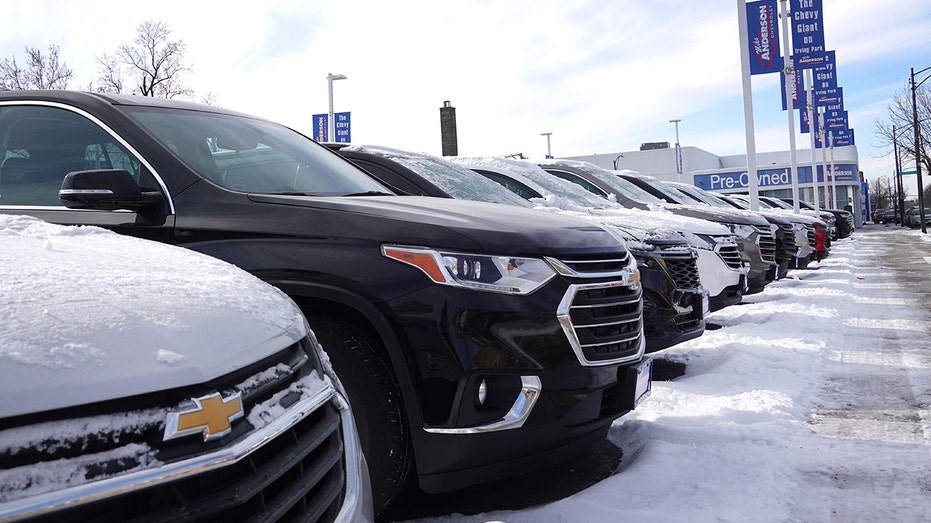 CHICAGO, ILLINOIS – JANUARY 31: Chevrolet vehicles are offered for sale at a dealership on January 31, 2023 in Chicago, Illinois. General Motors, the makers of the Chevrolet brand, reported better than expected fourth-quarter earnings today and predi (Getty Images)
UAW officers previously were elected through a delegate system. Members approved direct elections in a 2021 referendum required as part of a 2020 Justice Department settlement to resolve a corruption probe which resulted in the incarceration of two former UAW presidents.
The UAW has about 375,000 U.S. members, down from 1.5 million in 1979. The union has unsuccessfully sought to organize workers at foreign-based U.S. auto plants including Volkswagen (VOWG_p.DE) and Nissan (7201.T).
Source : Fox Business