Senate Minority Leader Mitch McConnell has completed inpatient physical therapy and will continue recovering at home for the next few days, according to a statement from his office.
McConnell, 81, was in physical therapy recovering from a concussion and a fractured rib following a fall earlier this month in Washington, D.C.
"I want to sincerely thank everyone for all the kind wishes. I'm happy to say I finished inpatient physical therapy earlier today and I'm glad to be home," McConnell said on Saturday.
"I'm going to follow the advice of my physical therapists and spend the next few days working for Kentuckians and the Republican Conference from home. I'm in frequent touch with my Senate colleagues and my staff. I look forward to returning in person to the Senate soon," he added.
McConnell did not elaborate on the timing for his return.
A McConnell aide said given the proximity to the upcoming State Work Period, McConnell will work from home this week and consult with his physical therapists on an in-person return date to the Senate.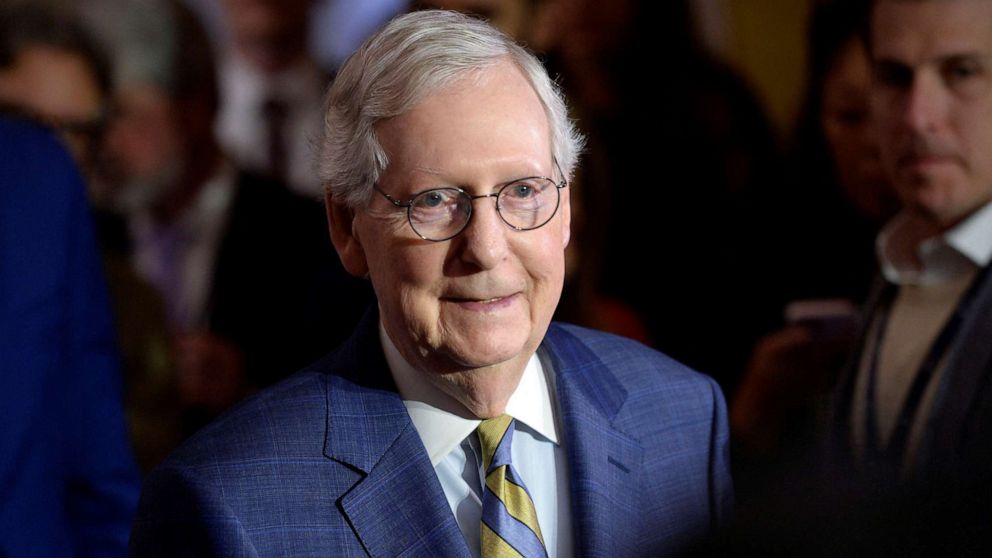 McConnell was hospitalized for five days after he fell at the ​​Waldorf Astoria while attending a private dinner on March 8.
David Popp, his communications director, said McConnell headed to inpatient rehab "at the advice of his physician" after being discharged from the hospital on March 13.
Earlier this week, McConnell had been on the phone with several members of his leadership.
Sen. John Thune, the no. 2 Republican in the chamber, said he spoke to McConnell on Tuesday to "touch gloves" and discuss matters happening on the Senate floor.
"He sounded good, he sounded like Mitch this morning," Thune said.
McConnell's longtime ally Sen. John Cornyn said he also spoke with McConnell over the phone.
"He wants to get back soon, he said that," Cornyn said.
McConnell has walked with a limp after overcoming polio in his childhood, and previously suffered a fall in early August 2019 that fractured his shoulder.
Earlier this year, he officially broke the Senate record for longest-serving party leader.
Source : ABC News