An explosion at a historic chocolate factory in southeastern Pennsylvania left two people dead, five missing and eight injured Friday afternoon.
West Reading Borough Police Department Chief Wayne Holben confirmed two fatalities and five missing after an explosion at the R.M. Palmer Co. chocolate factory in West Reading shortly before 5 p.m. Officials said Saturday morning that one person was pulled from the rubble alive, Fox 29 reported.
Tower Health spokeswoman Jessica Bezler told The Associated Press in an email that eight others were taken to Reading Hospital with injuries Friday evening. Bezler said two people were admitted in fair condition and five others were treated and released.
She added that one victim was transported to another facility. Limited details are available on that person's condition.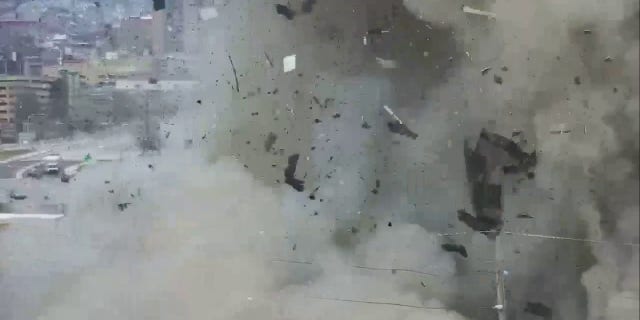 Two people are dead and nine are missing after an explosion at the R.M. Palmer Company chocolate factory in West Reading, Pennsylvania. (WTXF/Screengrab)
Firefighters responded to the facility on South 2nd Avenue in the heart of the town after reports of an explosion and a multi-alarm fire, FOX 29 Philadelphia reported. The outlet's weather camera captured the massive explosion, which sent large debris flying into the air and left a cloud of thick, billowing smoke.
The blast caused significant destruction, leveling R.M. Palmer's Building 2 and causing damage to Building 1.
Holden said there was no further danger but advised residents to avoid the area surrounding the factory until further notice. He also said investigators are working to determine the cause of the explosion.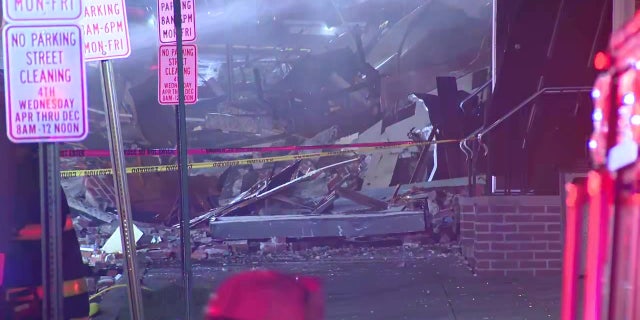 Officials said at least nine people were still missing hours after the explosion that leveled a building at the R.M. Palmer chocolate factory in West Reading, Pennsylvania. (WTXF)
Liz Soto, who was near the explosion, told FOX 29 she heard "a loud noise, like a roaring sound, then the house shook." She also said she hadn't heard from a friend who works inside the factory.
"She went to work, she's confirmed to have gone to work, but we don't know anything about her," Soto told the outlet.
As of late Friday night, various fire departments remained at the scene.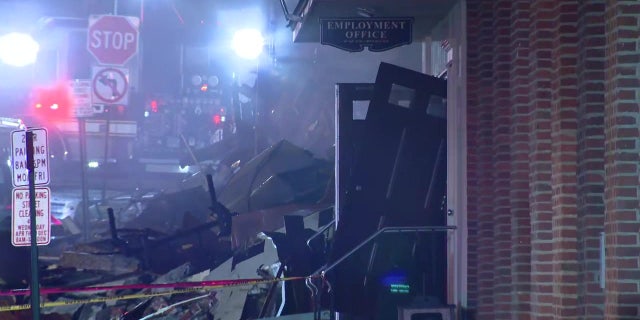 The powerful explosion blew out a window in a nearby restaurant and knocked the doors off another building. (WTXF)
According to R.M. Palmer's website, the company has been in business since 1948 and has over 850 employees at the headquarters in West Reading.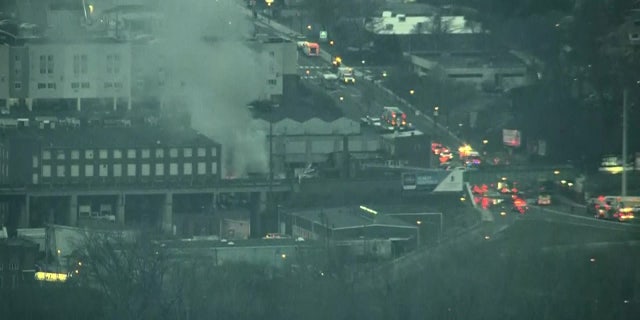 FOX 29 Philadelphia's SkyFOX captured smoke rising from the crumbled remains of a building after an explosion at a chocolate factory in West Reading, Pennsylvania. (WTXF)
The candy factory is known for its seasonal novelties, like chocolate Easter bunnies, and is one of America's largest and most innovative confectioners.
Source : FOX News